People can be bad. Bosses can be bad. People can do bad things and influence others to do bad things. Maybe it's time to stop calling these people leaders.
For too long, most people have thought that a leader is someone of recognized importance. They had a title, power or authority. This has given the term leadership a bad rap. It makes some people uncomfortable to even hear the word leader because they associate it with a bad boss they worked for.
How a school teacher reacted to hearing about leadership
Recently I gave a speech before a community group about leadership. The group was made up of a variety of people from many different occupations and interest. A school teacher came up to me after the program and said she didn't feel that developing leaders would solve anything.
She said she had seen some very bad leaders who were administrators at schools where she worked.
Her concern caught me off guard because I always look at leadership and leaders in a positive light. The issue wasn't how I see leadership or the leadership characteristics I believe are the core of an effective leader. It was the simple fact that she didn't have the same definition of a leader I did. She thought a leader was anyone with a management or supervisory title.
Are we doing enough to define what a leader is and isn't?
That caused me to wonder just how many people actually see leaders this way. If others like myself are talking about the virtues of leadership while some members of the audience have a very different definition then Houston…we have a problem.
This was a wake up call. It's going to take a lot more to shift ingrained perceptions of leadership and leaders than we realized. Those of us in the leadership choir may be too quick to define leadership and move on because we believe it's so obvious what a leader is and isn't.
These common perceptions of leadership have been deeply driven into people's thoughts through the frequent and excessive reference to anyone with a title as a leader. Why is this such a huge problem?
In spite of a 10,000% increase in our focus on leadership and developing better leaders, the employee engagement and retention level has not moved much in the last ten years. Maybe a few percentage points at most.
That means we aren't increasing the number of effective leaders. All you have to do is spend some time reading the anonymous employee comments about executives and managers on Glassdoor and it will tell you all you need to know. There are still too many individuals with management titles who can't lead. And that gives the term leadership and leader a bad name because companies call those individuals leaders simply because of their title.
We're calling too many people leaders who aren't
Look around you and you will notice that organizations, the media, academics, employees and people on the street call those in management positions leaders. What's more alarming is they then will say these people are either good or bad leaders.
Are heads of state, CEOs, university provosts, laboratory directors, ministers, coaches, managers, directors or parents who do bad things leaders? Doesn't it make more sense to say that those who fail to voluntarily influence people to do good things are not leaders at all?
More and more Fortune 500 corporations are starting to call their senior officers or top management group their "leadership team." Too many manager meetings are now called leaders meetings.
Can all the members of that "leadership team" actually lead people by voluntarily influencing them to do good things? Are all those managers actually leaders?
Based on Gallup's employee engagement surveys of millions of employees, there are a lot of mediocre to bad bosses out there. Yet their organizations call all of them leaders simply because of their title!
This is sending people the wrong message and hurting our ability to inspire more people to become leaders.
A call to tighten the reins on the use of the term leader and leadership
I believe the problem is not with the terms leader and leadership. It's in our failure to accurately and clearly define what a leader is and what leadership means. If we put individuals through a leadership development program but we're already calling them a leader because of their title, how many of them take this training seriously?
Leadership is voluntary influence. Leaders influence people to voluntarily join with them to make good and great things happen.
Unless the influence is voluntary, no leadership is going on. Leadership and management are not the same thing.
You don't need a title to lead and having a title doesn't make you a leader.  The task, roles and responsibilities of management are mostly not about leadership. Of course, companies want their management team to be leaders. For strategies to achieve their full potential, you need effective leaders at all levels both in management and non-management positions.
But we are not dramatically increasing the number of individuals in management positions who can effectively lead. If that were occurring, we would see double digit growth in employee engagement and retention numbers every year.
This means that all the books and articles, leadership development programs, speeches, videos and more about how to become an effective leader are not transforming enough people. Something's missing here.
I believe this is occurring because we have allowed leadership to become synonymous with management. Everything that was in the management basket has been dumped into the leadership basket. Maybe a lot of people like the term leadership better than management.
A need for clarity on what it means to be a leader
This creates ambiguity and confusion. What does it mean to be a leader? How do we lead? How do we know if we are leading or not?
The use of the terms leadership and leader are everywhere but they are less clear than ever. And it is that lack of clarity which is holding us back from exponential increases in the number of effective leaders.
It's time to pull in the reins on the use of these terms so they mean what they are supposed to mean. That cuts out all the people who can't voluntarily influence people, who do bad things, who influence others to do bad things, the bad bosses and more. None of those people are leaders. Period.
Let's stop calling someone a leader or a member of a leadership team simply because they have a title or authority. We are calling people leaders who can't or won't lead.
Fortune 500 corporations need to stop calling their senior officers their leadership team. All organizations need to stop calling those in management leaders. The media and academics do too. This begs the question of whether all these people are a leader or not.
There is a difference between leadership and management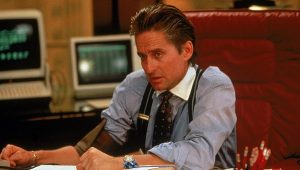 This also makes the term leadership meaningless because than it is no more than a synonym for management. We have two excellent terms that mean different things. That difference is critical if we are to effectively develop people as managers and leaders.
And we are sending the wrong message. When we call everyone with a management title a leader, we are telling everyone else that all you need to become a leader is have one of these titles. We are reinforcing exactly the opposite of what we want to accomplish.
What about all the hourly employees and staff who are effective leaders? If we define a leader as someone with a management title, then we can't call these people leaders. And we should be recognizing them. Maybe the ones who get promoted into management positions should have to prove they can lead first.
No company can implement strategy effectively and deliver above average results without hourly employees and staff leading some of the time.
You can't run a great organization if the only ones leading are those with the fancy titles.
But if we keep calling individuals leaders because of their title, we are excluding all of those without those titles who are influencing their co-workers to voluntarily join with them. What message does that send?
Is leadership development only for those with a management title?
And where did we ever get the idea that leadership development is only for those with the management titles? Leadership development should be a standard part of every employees on-boarding experience. Whether starting as a factory worker, clerical work, dishwasher, janitor, accountant, shipping clerk, service agent, coder, copywriter, or any one of thousands of non-management positions, that's where we start developing leaders. Because some of these people will need to lead in their current positions.
What would happen if we stop using the term leadership and leader as if it were a synonym for management. Then the only people who would be called a leader are those who can actually influence people to voluntarily join with them.
Of course there can be a bad manager, bad strategist, bad executive and more. It seems to me that leadership isn't a function you either do well or poorly. By the very nature of what it means to be a leader, you're either a leader or you're not.
There really isn't any such thing as a bad leader because that means someone is not a leader at all.
Leadership isn't about your title, position, power or authority. You don't need any of that to be a leader and having that doesn't make you a leader. Leadership is about your character…who you are. If we are going to inspire a lot more people to become leaders, the type of leaders who produce good results and help build a better world, we need to create a clear and actionable concept about what a leader is. Now would be a good time to start.
Questions?
Schedule a phone conversation with Don Shapiro, President of First Concepts Consultants, to answer your questions and explore how these ideas could help your organization.
_____________________________________________________________________________________________
Learn about Don Shapiro's energetic, fun and interactive speeches, workshops and training on leadership, leadership development, teamwork, change and improving cultures
_____________________________________________________________________________________________
More Articles on Leadership
What Is a Leader and What Is Leadership?
We Become Great Leaders by Working with Great Leaders
Everyone Needs to Lead Some of the Time