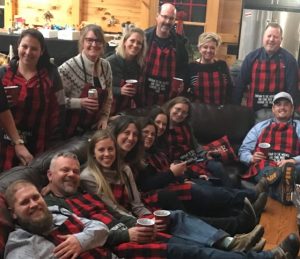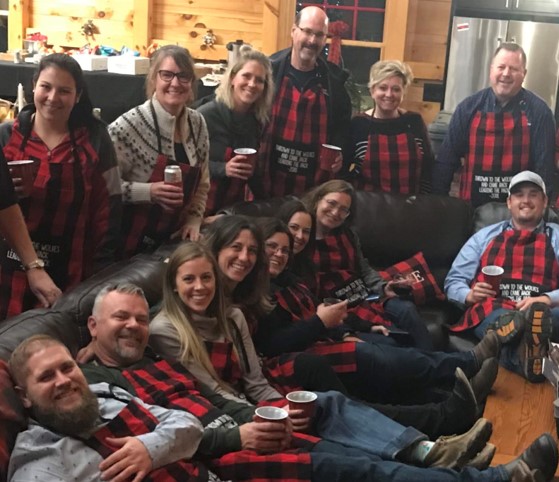 Every sales executive and manager has the same challenge. How do I get my salespeople to meet or exceed their goals? What do I need to focus more on to make this happen?
The truth is you can't develop a winning sales team, the type of team that fuels above average growth rates, only by working with each salesperson individually. You do have to lead the team but you need a winning culture to turn your vision into reality.
When you create a set of shared values and attitudes embraced by your team, your salespeople will push each other to carry out your standards.
Now you've got your entire team reinforcing what each other is supposed to be doing and putting on the pressure when someone drops the ball. They are holding each other accountable.
This takes much more than teamwork. You've created a culture that drives your team's performance.
What is a culture?
Michael Watkins, co-founder of Genesis, had this to say about culture in the Harvard Business Review:
"Culture is a social control system. The focus is the role of culture in promoting and reinforcing "right" thinking and behaving, and sanctioning "wrong" thinking and behaving."
He made it clear that this isn't all a culture does or how it does it. This is one part of the way a culture can function if you develop it with the intention creating a force that will drive results.
Just having a culture of shared beliefs and attitudes doesn't mean it will promote better performance. Without careful thought and intention, a company can end up with a culture that doesn't push their people to perform better.
A survey of 400 senior executives about culture was conducted by Bain & Company. Only one in four felt their culture was very effective in promoting business performance.
"The majority felt that their organization's culture was largely disconnected from what it took to win."
Culture can actually hold people back and keep them in a comfort zone. Instead of being the force that fuels growth, culture can create a feel good place to work which doesn't make anything good happen.
You want to develop a specific type of culture that drives and reinforces performance.
Culture is the shared understanding among your people about what is done, how it's done and why it's done that way. This is a common set of beliefs, values and attitudes that guides what everyone does.
Powerful stuff. When you create and maintain a culture that reinforces what you want your people to do, you tap into the power of social influence. If you want a high performance sales team, what you really want is a high performance sales culture.
As a leader, you have a choice to either lead each individual separately or to shape a culture where your team leads each other. You can accomplish a lot more with a strong and clear culture shared by the entire team.
Meet the ImmuCell "Calf Crew" Culture
Here's a good example of a sales executive who has spent years developing and refining such a culture. Bobbi Brockmann is the Vice President of Sales and Marketing for ImmuCell. They market their own proprietary USDA labeled product that is given to newborn calves on dairy and cattle farms to boost their immunity.
She has a set of standards about how she wants her sales team called the "Calf Crew" to think and act. Over the years, Bobbi has added to the standards and revised them many times while turning them into the Calf Crew's culture.
Her experiences with who performed well and who didn't caused her to keep improving this culture. To do that, she had to have a clearly defined set of standards to begin with. You need to have a benchmark so you can measure what works and what needs to change.
7 Core Standards of the Calf Crew Culture
This is Bobbi's latest version of her sales culture. Yes, she's gone through some hard lessons over the years to get to this point.
1.   A character with integrity
Do what you say you will do. Honor your commitments. Tell the truth about what happened. Be upfront about what's going on with you.
2.   Hungry and willing to put in the work to make things happen
Never stop looking for ways to move the sale forward. Never see anything a farmer says as a brick wall. Always be looking for new approaches, strategies and ideas that can help close the sale. Never, ever be happy with what you've accomplished so far.
3.   Learners who are highly coachable
Always be wanting to learn more and improve yourself. Always be open to feedback and coaching that can help you produce better results.
4.   Keep a record of all the details
There are literally hundreds of things happening on a farm that can effect whether calves get sick or stay healthy. Can't leave this to your memory when you talk to so many people and visit several farms during the day.
5.   No big ego. Can't be fragile.
At ImmuCell, they tell it to you straight and hold you accountable. When you do well, you know. When you fall short, you know.
6.   Take pride in being the underdog
ImmuCell is a two product company competing against gigantic pharmaceuticals. Where their sales reps each cover several states and one of them covers all of Canada, their biggest competitors often have a rep in each county. The Calf Crew takes pride in being this scrappy, make it happen team. And they do!
7.   Be a true team player
The Calf Crew is all about what's best for the entire team, their customers, and the Ag industry. You have to put the team first and support your team members.
Notice she is building this. Cultures are a work in progress that you never finish. You have to keep evaluating what produces results and what doesn't.
The more you figure out, the more you revise the standards that define your culture so your team does the things that will produce the best results.
Bobbi grows her sales by growing her culture. These standards have evolved into Bobbi's hiring criteria. She looks for sales reps that fit the Calf Crew culture. Over the years, she's changed the type of person she hires because of this.
Her culture is stronger than it was just a few years ago. She works hard at this and has the results to prove it. Results achieved in what may be the toughest market to sell to in any industry. Nobody is hurting more than dairy farmers right now.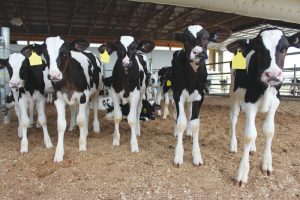 A culture based on what produces results can boost your growth rate.
How To Build A Winning Sales Culture
To start building a culture, ask yourself these questions:
What are the characteristics and attitudes of salespeople who have produced results for us and improved those results over time?
What type of people have you been most successful at developing into top performers?
Who responds the best to your style of leadership and coaching
Who hasn't worked out well and what were their characteristics and attitudes?
What do you want customers to think and feel about your company as a result of dealing with your salespeople?
What you're looking for are the key characteristics, attitudes and drivers of people who flourish calling on your customers under your leadership. You want to identify what's inside your best people. You also want to identity what's inside those who didn't work out so you can use the opposite of their characteristics to help define your culture.
This is your company's winning culture. You can't get this from a list in a book or article. You can't borrow someone else's culture.
Of course, you should learn about other company cultures to find ideas you may want to include. And you have to know how to develop a culture that sticks.
You can also involve your salespeople in figuring this out. This will give you an opportunity to learn how they feel working for you and dealing with your customers. Ask them what they like the best about others on the team. Who do they go to for advice? Match that against who performs the best.
Three keys to create a culture that drives sales performance
1.   Create an identity your people wear with pride
Shared values, beliefs and understanding are not enough. Your people have to strongly identify with the culture. They feel it is an extension of who they are. They feel special being a part of your team.
Your culture gives meaning to working for your company.
2.   Shared values, beliefs and understanding must directly connect to producing results
That's the trick. You have to pinpoint what it is about your people that gets them to close more sales and keep striving to better their best. You want your culture to capture the essence of that and reinforce it.
3.   The culture supports your way of leading your team
You want to make sure the culture supports the way you work with your team. Every sales executive has their own way of leading, coaching, giving feedback and monitoring results.
Bobbi Brockmann likes to take lots of notes when she is riding along with her people. One reason she does this is to role model what she wants her salespeople to be doing when visiting farms.
If someone is uncomfortable with this approach, they don't belong on the Calf Crew. Salespeople don't just hear about the importance of taking notes from Bobbi. The other salespeople reinforce why this is important. The culture promotes salespeople doing the things that will produce more sales.
When you harness the awesome power of your culture to drive performance, you can turn your sales team into a growth machine that consistently exceeds its goals and expands its market share.
How Have You Grown Your Winning Sales Team Culture?
What have you done to create a culture that fosters great performance? Please share your own examples in the comments section on how you helped create an identity among your people that drove better results.
If you'd like to learn more about how to develop a winning culture in your company, please schedule a phone call with Don at donshapiro@firstconcepts.com to answer your questions and explore the possibilities. 
Read more on culture, leadership, teamwork and strategy to boost sales performance
Read more on sales and marketing