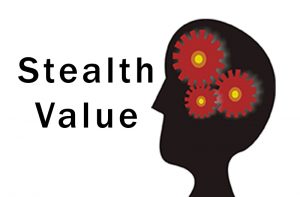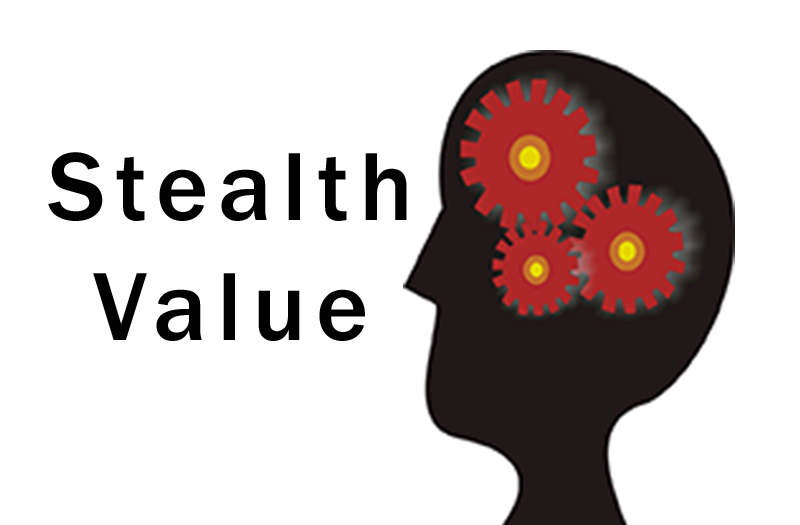 What happens when you watch 2500 salespeople calling on customers and you've also had 2000 salespeople call on you as a decision maker? You notice things even the best salespeople miss that could have turned some lost sales and no decisions into a win.
You would think that if salespeople have taken the best training programs and read the best books on selling they would be armed with everything they could possibly need to close a sale. It sure seems that way when they regularly exceed their goals and beat their forecast.
All that we know is not all there is to know
The truth is less obvious. There's actually more going on inside the customer's mind that affects their decision in some cases. Not all cases. And that's the trap.
With some customers, even top producers miss opportunities because of something deeper going on inside the customer. It's not about their training. It is simply to say that for certain customers, there are things the current research based methods don't fully address.
All that we know is not all there is to know.
The current methods when fully applied by a highly motivated salesperson will produce high sales volume. But some sales are still lost that could have been closed. There's actually more deals to be made, more wins to put on the board, and higher growth rates possible.
This is what motivated me to keep digging deeper into why the customer didn't buy. As a decision maker, I was aware of things that affected my choice even outstanding salespeople didn't address. These same issues were clear when observing salespeople converse with prospects.
There had to be a way to explain what actually happens inside the customer's mind hidden from view that could help even top salespeople close more sales. And, of course, help everyone else on the sales team. And, it turns out there is.
Stealth Value
The real reason customers decide to buy or not buy comes down to their perceptions of value. But what value actually means to a customer is bigger and more complex than how most sales professionals understand value.
Value is the total worth the customer sees in your offer. All the knowledge they have and how they think and feel goes into the value a customer assigns to your offer.
Value is not just about the features and benefits of your offer compared to the price. Nor is value only shaped by the prospect's compelling needs, wants and fears. Value lies deeper down inside the customer's mind than all of this.
Stealth Value is all the things that affect the customer's perceptions of value which go beyond what salespeople focus on during discovery. That includes how the customer actually figures out their perceptions of value. When a salesperson understands Stealth Value, they expand what they seek to discover.
Common myths about customer value
To understand how the customer's perceptions of value work, first you have to clear out some common myths about value.
Value is not a comparison between what you offer and your price. It's not a comparison at all. The customer does not need to know your price to assign a value to your offer.
You can't sell value to a customer because that's like telling them the value they see is wrong. This usually backfires though customers won't tell you.
Value is not what your accounting department says your offer is worth. That means less than zero to a customer.
Value isn't calculated by the customer adding up your features and benefits. That's just one part of what goes into the customer's value formula. And it could be a smaller part than you realize.
Only the customer can define what value means to them. The customer runs their own calculations to figure out the value they assign to your offer. That means the only way to increase value is by sharing new information with them and influencing them to re-run their calculation.
How customers calculate their perceptions of value
Yes, there is a formula the customer runs to figure out the value they assign to your offer. They can also use this to assign a value to your company, your salesperson, and anything else that comes to mind.
Customers can actually create many different values.
They might assign a separate value to each of their needs, wants and fears and each of your benefits. Then assign a value to what's motivating them right now or each buying trigger. They take all the information they have and all the values they've created, roll them up and assign a total value.
What is important and unimportant to the customer results in the value they assign. If you've made everything visible to the customer, then you are left with how important or unimportant all of this is to them.
How customers rank importance often trips salespeople up. And it's also one of the easiest to fix! But salespeople have to know about importance and know how to raise it.
In too many cases, salespeople present benefits that seem to be well received by the customer. They are benefits and do address the customer's needs, wants and fears. The customer even acknowledges they are beneficial.
But the customer may not rank them high in importance compared to everything else going on in their world. Your company and your salespeople consider your benefits important. You've put all this emphasis on selling benefits and focusing on what's in it for the customer.
While the customer may see the benefits, they might not be nearly as important to the customer as they are to you and your sales team. That means your benefits aren't doing the heavy lifting that will help close the sale and raise your margins.
Put simply, the customer sees the benefits but ends up assigning a value to your offer that's too low. It's not due to a lack of benefits or how well you connected them to their needs, wants and fears.
Value is much more complicated than that.
Value is all about what's important and unimportant to the customer. This discovery shows that salespeople need to learn how customers will rank the importance of everything then figure out a strategy to raise the importance of what's ranked low.
Don't assume a benefit is always important to the customer just because it's a benefit. The same goes for their needs, wants, and fears or their problems, challenges and goals.
Stealth Value can boost sales by 20%
Because so much goes into a customer's perceptions of value, there are parts of what contributed to the value they assigned that can remain hidden. Even when a top salesperson uses the best discovery methods, they sometimes won't pick these issues up.
That's why it's called Stealth Value. It's the part of the customers value calculation that was never uncovered during discovery. It can even remain hidden in the information a salesperson does gather. They heard the words but didn't pick up the full meaning.
This doesn't happen all the time or no one would ever make a sale. With salespeople who exceed their forecast, it happens less than 10% of the time. But it still happens. For the rest of a sales team who don't make their forecast often enough, this percentage can be much higher.
When salespeople learn about stealth value and how customers figure out their perceptions of value, it gives them a new way to think about why customer's do and don't buy. This new framework helps salespeople find the Stealth Value and close more sales.
When you understand the full meaning of customer value, it expands how you see the customer and makes you aware of deeper issues that need to be explored. It expands the lens through which you gather information and how you interpret it. Stealth Value improves how you use information to make better decisions about what you do next to move the sale forward.
Stealth value improves sales performance in the following ways
Better Sales Strategies Develop better strategies to lead more customers to buy.
More Information Gather more information that holds the key to closing the sale.
More Accurate Interpretation More accurately interpret what customers say and use this to move the sale forward.
Higher Profit Margins Raise profit margins by raising the customer's perceptions of value.
Edge out the competition more often Find more insights to gain a competitive edge
Some sales teams who've applied Stealth Value have boosted their sales by over 20%. It turns some lost sales and no decisions into wins for your better performers. And for the rest of the sales team, it can produce double digit growth.
First in a series of articles on Customer Value
This is the first in a series of articles about customer value based on observations and analysis Don Shapiro collected over the last 30 years. Each article will clarify more about the customers perceptions of value and how to find Stealth Value.
Don is currently writing the book Stealth Value and studying more about how this framework boost sales. This includes comparing the results of sales teams and salespeople who've been exposed to Stealth Value against those who haven't.
If you'd like your sales team to boost their sales by learning about Stealth Value, please schedule a phone call with Don at donshapiro@firstconcepts.com to answer your questions and explore the possibilities. 
Read more on culture, leadership, teamwork and strategy to boost sales performance