Hidden customer value exists inside every customer and company selling to those customers that could increase sales and improve profit margins
Customer value is the sum total of everything a customer knows about what you offer for sale and how it compares to the competition. Inside every prospect and customer exists stealth value… value that could attract more customers and increase sales. This customer value lies outside the awareness of both customers and the companies selling to them. It can help to differentiate your offer, justify higher prices, and close the sale.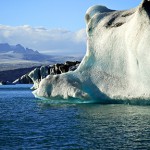 Increase Sales by Tapping into Customer Value
The customer's final decision that determines whether you close the sale or not grows out of the value they perceive in what you offer. Customers can only make those decisions based on what they know. Through First Concepts Consultants 30 years investigating stealth value as revenue detectives, we've found that every customer and market has unrealized value. This hidden value could give a firm a competitive edge to close the sale and get customers to accept a higher price.
That value lies inside the mind of the customer and nowhere else. Only the customer can define value. It does not exist in a product, service, or anything a firm offers for sale. You can't convince a customer to increase the value they place on what you offer, but you can help them uncover value they were unaware of and connect it to your offer.
How Does Customer Value Help Close The Sale
The customer's perceptions of value are formed by adding together all  needs, wants and benefits the customer ranks high in importance. Everything affecting their perceptions of value, including whether they see your offer as a commodity or unique is contained in the needs, wants and benefits they are aware of. They can only use it to make a decision if they know about it and they rank it high in importance.
Anything outside of their awareness has zero effect on the purchase decision. Our research shows that virtually every company offering a product or service fails to uncover all the customer value that exists inside the prospect and their marketplace. Market research, executives, and salespeople all assume that the information they have gathered represents all the needs, wants, and issues affecting the customer. Nothing could be further from the truth.
There's gold to be found inside your customers and prospects that could increase sales. You just have to deeply mine for it to find it. Of course, that means you have to start asking different questions, look underneath the carpet, search for new patterns in data, and use other investigative approaches that may be outside of your normal thinking process. Industry veterans can be especially prone to making assumptions about customers and markets that cause stealth customer value to remain hidden. When too much of that happens, customers see what's offered as a commodity and push down prices and margins. To close the sale more often, you have to uncover as much stealth value as possible.
Discover Stealth Customer Value
When you read through this list, you'll find that uncovering stealth value is about avoiding assumptions, thinking creatively and questioning things so obvious no one ever mentions it. To do this well requires talent in the skill and art of investigation and analysis. These are very different skill sets from being an executive, manager or technical expert which is why there is so much stealth value waiting to be discovered.
How are your customers better off?
Talking about your internal quality commitments, initiatives and measurements isn't enough to help customers discover more value in most cases. For business to business sales, how has your product or service improved your customers' performance, lowered cost, raised profits, increased productivity, improved customer retention and more? Have you spent time deep inside your customers' organizations and with their customers to find out how your offer affects them where it really counts (which might be far, far removed from the buyer or decision maker).  For consumer sales, how have people experienced benefits and improvements in their life by using your products or services? Have you spent time with consumers during their daily lives to see how your offer affects them directly instead of just relying on surveys?
What are all the ways you are different from your competitors?
Even if what you offer performs the same end function as your competitors that doesn't mean your offer is a commodity. Have you listed every single way that what you offer differs from the competition? If it is a product, is it shaped differently, is the box a different size, how does the box open, what about the internal design and engineering and so on? Does it perform the same, better, worse than others? Why do customers like what you offer? If it is a service, how do you go about delivering this service that may be different than your competitors and how does that difference affect performance and results?
What do your service, sales, operations and other people do for the customer?
If you have a direct sales force or inside force, do they do their job exactly like your competitors? Is there anything they do for the customer that others don't do? Is there anything in their process, conversations, insights, analysis, follow-up and more that may be distinctive? If so, how does this affect the results of the customer…how is the customer better off because of it? How do customers in your market/industry rate your salespeople compared to the competition?
What are all the things you do and offer that your customers are not aware of?
What are all the things your company does which help to produce benefits and results for customers that your customers are unaware of? What goes on behind the scenes of your company, behind the wall, out of sight that you've never talked about or shown the customer? Which of these might be highly valued by customers if they were aware you were doing it?
Have you identified everything you do, the way you do it and what is contained in your offer that customers are unaware of? Have you pinpointed which of these produces a benefit or result to customers? Have you spent enough time inside your customers' organizations and with their customers or with consumers to identify all the possible ways they could find value in what you offer?
Every company, market, industry and customer has stealth customer value just waiting to be found. Who finds it first and uses it the best gets the gold.
Questions?
Schedule a phone conversation with Don Shapiro, President of First Concepts Consultants, to answer your questions and explore how this discussion could help your organization.
_____________________________________________________________________________________________
Learn about Don Shapiro's energetic, fun and interactive speeches, workshops and training on leadership, leadership development, teamwork, change, improving cultures, value, sales and service.
_____________________________________________________________________________________________
More Articles on Leadership, Culture, Teamwork and Change
Culture Supports Strategy, Strategy Follows Culture
11 Questions to Learn How Effective a Leader You Are
Everyone Needs to Lead Some of the Time
What Is a Leader and What Is Leadership?
Further Reading
Raise the Customer's Perceptions of Value to Close More Sales
Closing the sale is about raising the customer's perceptions of value as high as possible. This article summarizes 28 years of First Concept's research about how customer's figure out their perceptions of value and how this can be applied to get them to say yes more often.
Customer Value…The Ultimate Path To The Best Strategies, Products And Services
Defines what customer value is and how it can help any company to increase its sales, margins and market share. When a business becomes truly customer driven then customer value unifies everything it does.