High Energy Speaker Don Shapiro speech on teamwork and collaboration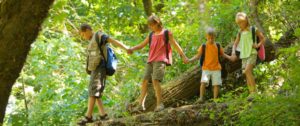 As Helen Keller said, " Alone we can do so little, together we can do so much." The Navy SEALS express this sentiment this way: "Individuals play the game but teams beat the odds."
Don Shapiro inspires groups to become the most effective teams possible and achieve exceptional teamwork. Through this high energy, fun and interactive program, Don takes people on a journey into the "magic sauce" that makes teams thrive and produce extraordinary results.
Teamwork Multiples Success
Don shares the benefits of teamwork to help everyone understand how much more they can achieve together and how much better it will be for them when they embrace their role as a team member. He brings to life the idea that "one plus one equals three" in a variety of memorable ways.
This program dives into what makes a team successful and collaboration work. It shows how to build teams that can produce extraordinary results and how to avoid the pitfalls that undo teamwork. For organizations who use complex teams made up of individuals from different locations, countries, cultures, functions and organizations, Don shows how these 7 Keys will help them make these complex teams successful.
As with all of Don's programs, these Keys are brought to life through a mixture of stories, examples, humor, research and participation. This insures the group remember these points when they need it the most. And the program is customized for each industry, company and event.
The 7 Keys to Great Teamwork
1. Clear common purpose, goals and identity
2. Respect and tolerance for the differences in every team member
3. Balanced communications among all team members
4. Build trust with everyone on the team
5. Don't let little things become big things
6. Live with imperfection and the unknown
7. Effective leaders throughout the team, not just the ones heading the team
When Don Shapiro speaks, everyone learns, laughs and leaves inspired
Don has inspired hundreds of audiences in over 33 industries and sectors including non-profits and even those who work in the juvenile prison system. His memorable approach uses stories and examples to bring home core messages that people will remember for years. Your group will laugh, reflect, and deeply feel this message. They will be able to immediately apply these ideas the moment the speech ends.
Contact Don to book a speech, ask questions about his discoveries, or brainstorm ideas to motivate your group