All strategy depends on customer value
All strategies depend on customer value or more accurately the customer's perceptions of value.  These include strategies like improving quality, enhancing service, lowering operating cost, changing distribution channels, altering the go to market approach, raising productivity through technology, discounting prices and restructuring.
Why do strategies that are successful for some firms turn into abysmal failures for others? Why don't some of the success principles espoused in countless books actually work all the time? Why does the opposite of these success practices yield good results sometimes? What links them all together is customer value.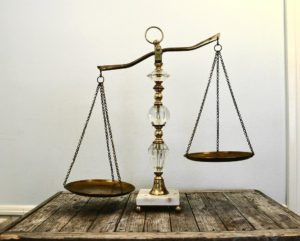 The customer's perceptions of value determine what they will buy, what they won't buy, what they will pay a profitable price for, and what they won't buy at any price. What customers will buy at a profitable price is the one thing that can consistently help companies make the best choices about strategies, products and services. When customer value drives strategy, firms can grow faster, generate higher profits and deliver better shareholder value.
Customer Value Lies Inside The Mind Of The Customer
Value lies inside the mind of the customer. It does not lie inside products, services, quality, excellence or strategy. That value drives every single decision to buy whether for consumers, business to business, non-profits, government, educational institutions or anything else that exists on this planet. What makes products, services and strategies successful comes down to how closely aligned they are with customer value.
If you look at any market through the eyes of its customers' perceived value, you can figure out why certain strategies succeeded while others failed. You can see why a super quality approach worked for one firm and failed for another. You can understand why great service won the day for one firm and tanked another. You can understand why deep discounting of marginal quality products succeeds sometimes.
Customer Value is all about what's important and unimportant
It's all about what causes customers to make a decision to buy or not buy and how that changes with each offering. Examine this realistic snapshot of one persons approach toward buying a variety of products and services and you can see how customer value connects back to strategy
They buy a Lexus or BMW because they want the very best quality and reliability in their car not to mention the status. But they buy their suits at Men's Warehouse because they don't believe most people can tell the difference between their suits and the name brand ones. They turn around and buy the most expensive ties imaginable because they feel that makes an important statement. They get their haircut at the cheapest discount barber because one haircut is like another.
At the office, they buy the cheapest discount copy and laser printer paper because they think the name brands are a waste of money. They buy the best engineered and most expensive production equipment possible for the manufacturing floor then turn around and pay their people the lowest wages in their local area. To boost employee morale (which sags all too easily), they are always throwing company picnics, recognition and reward events, and offer free soft drinks.
At the super market, they buy the cheapest generic paper towels and only when they are on sale. They will fill their cart with all kinds of everyday products but bypass this certain brand of cheese they love because they can buy it at Wal-Mart for $2.00 less a pound. When their local market replaced their favorite brand of floss with another brand, they went on the internet to buy it. But for meats, fish and produce, they only buy at Whole Foods to get natural, organic products without pesticides or antibiotics even though they pay a lot more.
The apparent inconsistencies in these buying decisions are quite common. In fact, virtually everyone exhibits some type of inconsistency in their reasons for buying different products and services. Welcome to the world of Homo sapiens otherwise known as human beings and for the purposes of our discussion they are called customers. Our choices about what we will and won't pay money for come down to what is important to us. Customer value is all about what's important and unimportant to the customer.
What Customers Consider Important Drives Customer Value …And What You Should Offer
When quality or service is of the utmost importance, we will pay a premium for it. Where it's not, we will bypass the premium offerings for something that's good enough to meet our needs for the lowest price we can find. Sometimes, we are willing to accept inferior quality and poor service just to buy something at a rock bottom price. Literally, quality and service are unimportant to us for certain offerings. Depending on the mix of what is and what is not important to us, we will assign a value to everything we could buy. That becomes the value we place on that offering which determines the highest price we would ever pay for it. This is customer value in action.
If a company jumps on the service excellence band wagon which forces it to raise its prices to cover the additional cost, that strategy will only work if the customers in their market consider great service highly important. As the importance of service to them declines, they will pay less and less over the original price until there comes a point where they won't pay one penny more for that special service no matter how much it has improved.
When you know how important or unimportant every single thing you could offer is to your customers, you can figure out what to offer and what to avoid. Let customer value drive your strategies and your offerings. The most successful companies deliver the value that customers are willing to pay a profitable price to receive. That allows you to deliver satisfying value to both your customers and your shareholders. Customer value is the only thing that can successfully link the customer, company and shareholder together.
Questions?
Schedule a phone conversation with Don Shapiro, President of First Concepts Consultants, to answer your questions and explore how this discussion could help your organization.
_____________________________________________________________________________________________
Learn about Don Shapiro's energetic, fun and interactive speeches, workshops and training on leadership, leadership development, teamwork, change, improving cultures, value, sales and service.
_____________________________________________________________________________________________
More Articles on Leadership, Culture, Teamwork and Change
Culture Supports Strategy, Strategy Follows Culture
11 Questions to Learn How Effective a Leader You Are
Everyone Needs to Lead Some of the Time
What Is a Leader and What Is Leadership?
Further Reading
Blog: Raise the Customer's Perceptions of Value to Close More Sales
Closing the sale is about raising the customer's perceptions of value as high as possible. This article summarizes 28 years of First Concept's research about how customer's figure out their perceptions of value and how this can be applied to get them to say yes more often.
Blog: Find The Stealth Customer Value
Hidden value exists inside every customer and the companies selling to those customers that could increase sales and justify higher prices. This article clarifies what customer value is, why it's so important and includes a checklist of ideas and questions to help you uncover stealth customer value.
Blog: We Need People Who Can Lead Regardless of Their Title
Make The Value Visible: The Lawry's Gong Story
Video from live seminar before a B2B technology firm where Don Shapiro shares a story about how Lawry's The Prime Rib turned a cup of coffee into a marketing and merchandising phenomena that boosted word of mouth advertising. Any business including B2B can apply this concept to help increase their customers perceptions of value.  The customer's perceptions of value determine whether they buy or not.